The Alliance of Elite Youth Leadership (A.E.Y.L.) proudly presents the highly anticipated 6th Annual Youth Football Fundamentals Camp, in collaboration with Ronald Jones II, an esteemed alumnus of the organization and a prominent player for the Dallas Cowboys. This extraordinary event is set to take place in McKinney, Texas, on Saturday, June 24, 2023, at the prestigious McKinney North High School [ Map ].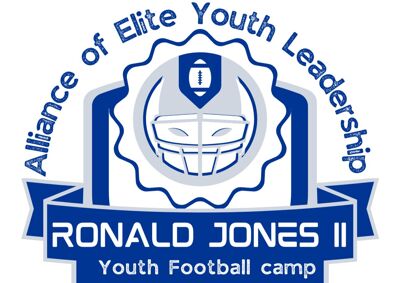 Experience Premier Football Coaching with Ronald Jones II
Prepare for an unforgettable day of football as youth and teens from grades 3rd to 12th gather for a day filled with passion, skill development, and invaluable mentorship.
The camp registration will commence promptly at 8:00 a.m., with the training sessions scheduled from 9:00 a.m. to 12:00 p.m. This exceptional opportunity allows participants to receive top-notch coaching directly from Ronald Jones II, alongside other active NFL players.
Through this unique experience, aspiring athletes can fuel their passion for the sport and enhance their football knowledge, opening doors to endless possibilities. Best of all, the camp is completely free for the public, requiring only a simple registration process.
Unleashing Potential Through On and Off-Field Mentorship
In addition to the outstanding coaching provided by Ronald Jones II and his NFL peers, the football camp offers break-out sessions designed to empower participants in both on and off-the-field circumstances. As the attendees transition between training stations, they will benefit from the guidance and inspiration of esteemed community leaders. These sessions aim to instill valuable life skills, nurturing not only physical prowess but also mental fortitude. Here are the key contributors to this transformative experience:
Alliance of Elite Youth Leadership (A.E.Y.L.): A renowned organization committed to developing the leadership potential of young individuals.
Ronald Jones II: An exceptional athlete who has achieved greatness on the football field.
NFL Active/Retired Players Association: A collective of current and former NFL players who bring their expertise and experiences to the camp.
McKinney Police/Fire Department: Distinguished members of the law enforcement and public safety community, fostering positive interactions with the youth.
Community Engagement and Guest Appearances
The football camp goes beyond the boundaries of a typical training event by inviting various vendors, community organizations, and agencies to make guest appearances. This collaborative effort aims to create an immersive experience, enabling attendees to explore a wide array of resources and opportunities available within their community. By hosting these camps annually, A.E.Y.L. endeavors to inspire youth, teens, and young adults from diverse backgrounds to broaden their horizons and embrace a positive mindset. The ultimate goal is to equip them with the tools necessary for lifelong excellence, nurturing a cycle of future leaders.
Become a Sponsor or Register for Next Year's Event
For those interested in supporting this remarkable initiative or participating in next year's football camp, please contact the Alliance of Elite Youth Leadership at 214-390-5665 or email them at info@aeyleadership.org. The success of the camp relies on the generous contributions of sponsors such as the RoJo Foundation, NFL Foundation, City of McKinney, McKinney Police & Fire, and CUTX.
About Alliance of Elite Youth Leadership (A.E.Y.L.)
The Alliance of Elite Youth Leadership (A.E.Y.L.) is a distinguished 501(c)(3) non-profit organization that envisions a well-rounded program focused on nurturing the positive development of the younger generation, which will inevitably shape our future society. A.E.Y.L. inspires success and emphasizes the importance of setting goals through its Core '4' Programs: Mentoring, Academics, Athletics, and Community Service.